Phonics
We aim for all our pupils to become fluent, confident readers who are passionate about reading. Research shows that children who learn to read quickly go on to succeed in school and in life. At Delta, we strongly believe that reading underpins everything we do and that all children should be equipped with the skills and opportunities to become a successful reader. Once a child can read, they can do anything. We strive to create a passion for reading within our school and this starts from the very beginning in Phonics.
How is Phonics taught at Delta?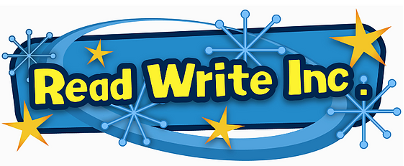 Phonics is taught in accordance with the Read Write Inc (RWI) Programme which is for children in Reception, Y1 and Y2 who are learning to read. Phonics is also for children in Y3 and Y4 who haven't met the KS1 reading expectations and need more support with reading, and for any children arriving in KS2 with very limited English.
We have daily through 45-minute sessions, we adopt the 'stage but not age' approach, where pupils are grouped according to their progress in reading. All staff are trained and follow a RWI teaching structure.
Our pupils are monitored daily throughout their phonics sessions to ensure that no pupils get left behind. If a child is struggling to embed the current learning, then swift and timely interventions are put into place immediately. For children who have fallen behind we take on the approach of keep up, not catch up.
Half termly RWI assessments are carried out to monitor the pupils progress and to ensure pupils are assigned and quickly moved to the next Read Write Inc Level book and group. This also helps to measure impact and identify gaps in phonic knowledge to then inform future targeted support. For those pupils who are still not secure on their phonics knowledge and/or blending, additional phonics interventions are put into place.
What is the Year 1 phonics screening check?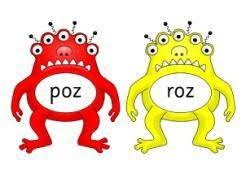 The Year 1 phonics screening check is a short, light-touch statutory assessment to confirm whether individual pupils have learnt phonic decoding to an appropriate standard. Pupils will have to read and blend 'real' words and also 'nonsense' words where they have to apply their sound recognition skills. If pupils do not pass, they will then be able to retake the phonics screening check in Year 2.
How you can help at home:
At Delta, we start children's reading journey by providing every child that starts in Reception with an amazing book bag package that includes; a guide for supporting early phonics and reading at home.
Every week children will be encouraged to select a book to read for pleasure and share with an adult. This is for the purposes of developing their comprehension skills and ensuring children and adults have an enjoyable and rich reading experience together.
When children are ready and blending words independently, they will start to bring home decodable RWI books and Book bag books according to their current reading level. We make sure that pupils read books that are closely matched to their increasing knowledge of phonics and the common exception words. This is so that, early on, they experience success and gain confidence that they are readers.
Re-reading and discussing these books with the teacher supports their increasingly fluent decoding.
If you have any questions about phonics, please contact the school who can refer you to one of our team. Please take the time to read the information as it will provide invaluable knowledge as to how you can best help and support your child in reading.